2014 American Tradition M-42G Cummins 450hp Equipment: Prices and Specs
Select 2014 American Tradition M-42G Cummins 450hp Options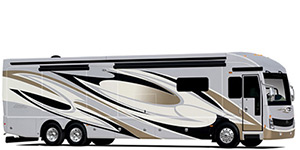 American Tradition Note
MOTORHOMES - All models after 2010 are built to new emissions standards. MOTORHOMES - 1997-current include (2)air conditioners, generator, (2)color TV's, VCR, washer/dryer, microwave/convection oven, double door refrigerator with ice maker and leveling jacks are included in price.
2014 Note
Prices include dishwasher, electric fireplace (42G only), Power Shade Package, exterior 32" television, satellite, heated tile floor, solar electric panel, waste management pump with power water hose reel, 1st full bay 90" slide out tray and 2nd full bay 36"/54" slide out tray.
Enter mileage and select options to get a specific value OR
Mileage MAY be taken into consideration for gas engine only.
Enter Mileage:
(DO NOT use for diesel engines)
*Invalid mileage character entered!
Option note:
Only select options below that are in
addition
to standard equipment and equipment noted in the manufacturer or year notes show above. If you are uncertain of what came standard, please contact your manufacturer with your VIN.
AIR CONDITIONING AND HEATING
ENGINE AND SUSPENSION SYSTEMS
JACKS AND LEVELING SYSTEMS
MISCELLANEOUS OPTIONAL EQUIPMENT