2013 King Aire M-4582 Spartan 600hp Equipment: Prices and Specs
Select 2013 King Aire M-4582 Spartan 600hp Options
When shopping for a car, how important is vehicle performance?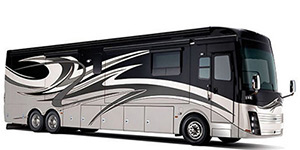 2013 Note
In addition to what is standard and otherwise noted, prices include, upgraded cabinetry, cruise system, electric heat below floor tile,washer/dryer, All Electric Package, dishwasher, satellite, 40" LED TV overhead, 46" LED TV (4582, 4584), surround sound, extra navigation system monitor on passenger side, remote control rear view color camera, security system, premier air mattress, traditional decor styling, ultraleather dinette and chairs (4582, 4584, 4587), roof mounted spot light, two large storage trays (one with access from either side), power sliding storage tray, floor tile extended to bedroom, fold down shower seat and Sanicon system.
Enter mileage and select options to get a specific value OR
Mileage MAY be taken into consideration for gas engine only.
Enter Mileage:
(DO NOT use for diesel engines)
*Invalid mileage character entered!
Option note:
Only select options below that are in
addition
to standard equipment and equipment noted in the manufacturer or year notes show above. If you are uncertain of what came standard, please contact your manufacturer with your VIN.
AIR CONDITIONING AND HEATING
ENGINE AND SUSPENSION SYSTEMS
JACKS AND LEVELING SYSTEMS
MISCELLANEOUS OPTIONAL EQUIPMENT