2012 Zero Motorcycles Inc. Zero XU Options, Equipment, and Prices
Select 2012 Zero Motorcycles Inc. Zero XU Options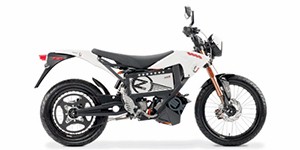 Fast Facts
Possessing the attributes of a zero-emissions riding, electric motorcycle, the 2012 Zero XU is also equipped with a healthy dose of performance. Weighing just 221 pounds, the 2012 Zero XU sports an athletic character integrated into a new aluminum frame. An anodized black coloring is incorporated on the frame of the 2012 Zero XU as a corrosion resistant coating. The rider of the 2012 Zero XU mounts a 31.5-inch high seating position supported by a respectable suspension. With a rear wheel travel topping out at 5.54 inches, the 2012 Zero XU's front 38-millimeter inverted forks and rear direct-link shock features adjustments for compression as well as rebound damping. A dramatically improved battery pack is equipped on the 2012 Zero XU. Claiming to go longer on a single charge, the 2012 Zero XU's range is rated at 42 miles city. Power from the brushless electric motor allows the 2012 Zero XU to achieve 65 miles per hour.
Zero Motorcycles Inc. Note
MOTORCYCLES/ATVS/UTILITY - Due to limited resale market, we are unable to determine used sales. These are electric products.