2012 Zero Motorcycles Inc. Zero S ZF6 Options, Equipment, and Prices
Select 2012 Zero Motorcycles Inc. Zero S ZF6 Options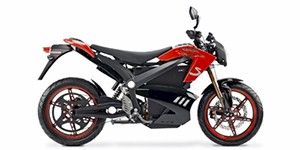 Fast Facts
A new product for 2012, the Zero S is a two-wheeled vehicle created to push performance limits of electric power. For 2012, the street-oriented Zero S touts itself as the first mass-produced electric motorcycle capable traveling 100 miles on a single charge. A new brushless electric motor and revised Z-Force power packs are credited for making the 2012 Zero S a better performer. Able to travel up to 114 miles under city riding conditions, the ZF9 model of the 2012 Zero S is fitted with a 9.0-kilowatt hour lithium-ion power pack. The 2012 Zero S ZF6 version with a shorter-range 6.0-kilowatt hour power pack is also available for a lower price. Maximum range for the 2012 Zero in the ZF6 configuration is 76 miles. Top speed of the 2012 Zero S motorcycle is rated at 88 miles per hour. Riding on 17-inch wheels, the 2012 Zero S electric motorcycle's suspension and full disc braking is in place to insure street travel remains fun as well as safe.
Zero Motorcycles Inc. Note
MOTORCYCLES/ATVS/UTILITY - Due to limited resale market, we are unable to determine used sales. These are electric products.