2012 Zero Motorcycles Inc. Zero DS ZF6 Options, Equipment, and Prices
Select 2012 Zero Motorcycles Inc. Zero DS ZF6 Options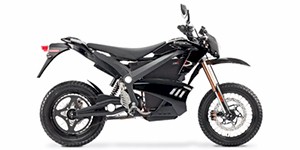 Fast Facts
An electric motorcycle for street and off-road use, the 2012 Zero DS promotes a high degree of innovation and excitement. A highly revised product for 2012, some of the changes found on the Zero DS include different bodywork, improved aluminum frame geometry and all-new wheels. The biggest change for the 2012 Zero DS comes with the power train of the electric motorcycle. An improved brushless motor allows the Zero DS to obtain a top speed of 80 miles per hour. The 2012 Zero DS is available in two ranges fitted with different versions of the company's Z-Force lithium-ion intelligent power pack. The 2012 Zero DS ZF6 features a 6.0-kilowatt hour capacity power pack while the ZF9 provides a heavier 9.0-kilowatt hour battery. Traveling range of 2012 Zero DS is rated at 75 miles city for the ZF6 and 112 miles city for the ZF9 model. The rider of the 2012 Zero DS can choose to pilot the electric motorcycle in Sport or Eco mode.
Zero Motorcycles Inc. Note
MOTORCYCLES/ATVS/UTILITY - Due to limited resale market, we are unable to determine used sales. These are electric products.