2012 Polaris Turbo IQ LX Options, Equipment, and Prices
Select 2012 Polaris Turbo IQ LX Options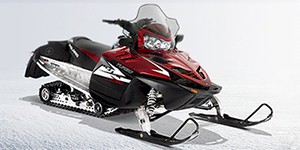 Fast Facts
A turbocharged snowmobile, the 2012 Polaris LX is a high performance sled with a dose of luxury. Painted in a Sunset Red, the 2012 Polaris LX features an aggressive stance and high quality construction. The 2012 Polaris LX's suspension consists of Ryde FX shock absorber on the front and a Fox PS5 shock on the rear. Power for the 2012 Polaris LX Turbo is derived from a 750 cc, two-cylinder engine. The turbocharged powerplant includes electronic fuel injection and a Bosch ignition system. The 2012 Polaris LX Turbo's engine power guides a 136-inch Hacksaw track. 12-volt power outlet and headed shield plug are some notable amenities added with the LX model. The 2012 Polaris LX Turbo also includes a 60 cubic inch storage unit that can be easily removed. For riders of the 2012 Polaris LX Turbo, hand and thumb warmer provide comfort on cold days.
Polaris Note
MOTORCYCLES/ATVS/UTILITY - For further information on victory, see listing under victory motorcycles.
SNOWMOBILES - Manufacturer will not release missing weight information. Contact manufacturer for weight specifications.
PERSONAL WATERCRAFT - No longer in production.