2006 Yamaha YFM66FAHV Grizzly (4WD, Camouflage) Options, Equipment, and Prices
Select 2006 Yamaha YFM66FAHV Grizzly (4WD, Camouflage) Options
When shopping for a car, how important is vehicle performance?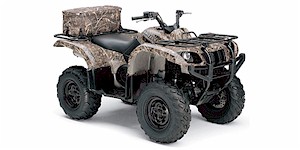 Yamaha Note
VINTAGE - 1954 - 1960 Due to the rarity of these years and models of Yamaha, pricing data is still being collected.
YFM66FAHV GRIZZLY 4WD(*) - 660cc Note
(*)These prices include Hardwoods HD camo. (**)these prices include Outdoorsmen Edition w/kit.