2017 Hyundai Veloster Base Price
Turbo R-Spec Manual Pricing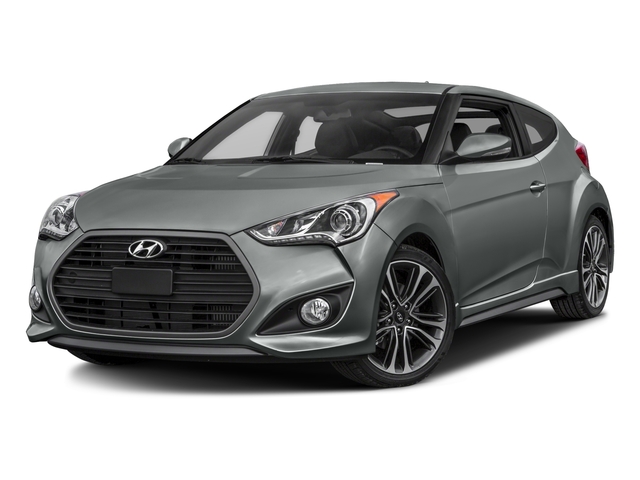 Compare models, trims, photos & more
Most Recent Price Range Paid

Loading incentives...
Pricing & Cost Details
Invoice

MSRP

Base Price

$20,563

$21,600

Destination

$885

$885

Total Base Price

$21,448

$22,485

Options (

add

)

Price with Options

$21,448

$22,485
Value Rating:
Average



Cost to Own
Depreciation
Depreciation is an estimate of the reduction in value incurred by owning and operating a vehicle over a period of time. The depreciation cost is calculated using a combination of data sources and assumptions, including the value of the vehicle, the mileage of the vehicle, and the overall the condition of the vehicle.
Fees & Taxes
Fees and taxes are an estimate of the costs you will incur to operate the vehicle over a period of time. Fees and taxes are imposed by state and local governments and government agencies, such as the DMV, and they include the cost of registration, title fees, and state sales taxes.
Financing
Financing is an estimate of what it will cost you to borrow money to purchase a vehicle. The financing costs are calculated by using various data sources from multiple lending institutions, including standard down payment amounts, loan terms, and current interest rates.
Insurance
Insurance costs are an estimate of what it will cost you to insure the vehicle over a period of time. Insurance costs vary widely based upon the driving record of the owner and the coverage amount, so we estimate the cost using assumptions about the driver and coverage amount. The cost is estimated based on data from multiple insurance industry sources.
Fuel
Fuel costs are an estimate of what it will cost you at the gas pump for the vehicle over a period of time. Fuel costs are calculated using the U.S. Government Environmental Protection Agency's estimated mileage figures (when available) for both highway and city driving, then adjust based on the estimated percentage of mileage for these two types of driving. The estimated miles driven per year, the type of fuel the vehicle requires, and current state gas prices are all factored into the estimated fuel costs.
Maintenance
Maintenance costs are an estimate of what it will cost you to maintain the vehicle over a period of time. Maintenance costs can vary greatly based upon the vehicle you own and how you drive it, but the maintenance cost estimated is based on three key data points that we receive from industry sources: frequency of incident, labor rates, and parts prices.
Opportunity Cost
Opportunity cost is an estimate of the interest that could have been earned if the funds had not been spent owning and operating the vehicle. The opportunity cost is calculated using other Total Cost to Own data fields and the interest calculated is based on current interest rates, supplied by nationally recognized financial institutions.
Repairs
Repair costs are an estimate of what it will cost you to repair the vehicle over a period of time. Repair costs are estimated using the national average consumers will pay to keep their vehicle in operating condition (please note that because maintenance costs are measured separately, the repair cost does not include these costs). The estimate is prepared using a $0 deductible extended service contract that will pay for repairs for 5 years or at least 75,000 miles. Figures quoted are averages from nationally available service contract providers and are adjusted to eliminate the profit margin from the calculation.
5-Year Cost to Own includes out of pocket expenses such as fuel, insurance and repairs, plus depreciation.
5-Year Cost to Own: $32,701
Value Rating: Average
| | | | | | |
| --- | --- | --- | --- | --- | --- |
| Ownership Costs Per Year | | | | | |
| Depreciation | $2,980 | $1,675 | $1,900 | $1,475 | $1,250 |
| Fees & Taxes | $1,032 | $77 | $82 | $70 | $76 |
| Financing | $406 | $322 | $234 | $144 | $51 |
| Insurance | $1,364 | $1,353 | $1,342 | $1,331 | $1,320 |
| Fuel | $1,478 | $1,531 | $1,585 | $1,641 | $1,700 |
| Maintenance | $615 | $699 | $1,751 | $987 | $639 |
| Opportunity Cost | $66 | $102 | $147 | $186 | $229 |
| Repairs | $0 | $0 | $0 | $0 | $861 |
| Yearly Total | $7,941 | $5,758 | $7,042 | $5,835 | $6,126 |
Provided by

Search Local Cars for Sale
Compare real, custom auto loan offers from up to 5 lenders in minutes!

Loading best deals available...
MSRP - MSRP is the base Manufacturer's Suggested Retail Price at the time of introduction, including standard equipment only and excludes taxes, transportation and destination.

Invoice - Invoice Price|The dealership's cost for a vehicle from the manufacturer including holdback and advertising costs. Invoice price does not include dealer installed equipment and destination charges.