2013 Lexus IS 250 Reviews and Ratings
Sedan 4D IS250 V6
NADAguides Consumer Review
Be the first to review this 2013 Lexus IS 250.
Please complete all star ratings before submitting.
Type your review and click the Submit button
to post your comments
600 of 600 character remain
Thank you for submitting your review of the 2013 Lexus IS 250
---
Expert Reviews ( 1 )
2013 Lexus IS 250
NADAguides Test Drive Review
An entry-level sport sedan, slated below the ES line, the Lexus IS line is comprised of sedans, convertibles (IS C), and high performance sport sedans (IS F). Lexus quality and reliability, combined with a reasonable price, have made the IS line popular among a wide variety of automotive consumers. The 2013 IS 250 has followed its predecessors, providing a safe, dependable and stable ride.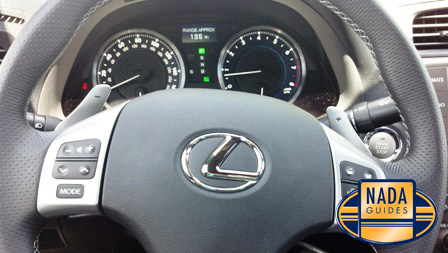 For an entry-level model the IS 250 boasts an impressive exterior. A sleek front fascia gives way to tight panels that emanate a high quality fit and finish. Lexus offers a plethora of color shades, with nine exterior and seven interior colors.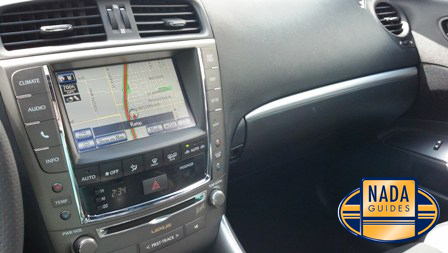 Performance is respectable thanks to a 2.5-liter V6 engine that produces 204 hp, for a 0-60 time of 7.4 seconds. The standard engine can, at times, feel under-sized leading to less than desirable acceleration and slow pickup at highway speeds. Similarly, the 6-speed automatic transmission, regularly smooth, is slightly delayed in sport mode. That being said, handling is tight, the brakes are very responsive, and cornering is done with a minimal amount of body roll. In sport mode gear changes can be made by moving the shifter up and down or using the paddle shifters mounted behind the steering wheel.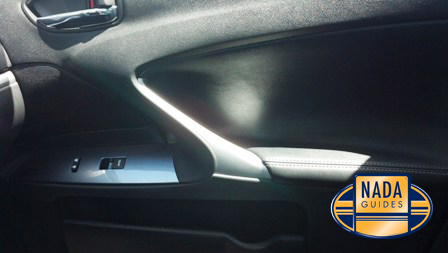 The IS interior could improve on the quality front - a foam-like material adorns the front dash and door molds and leather upholstery feels a little on the cheap side. Room is plentiful in the front seats but the backseats, though easy to access, are limited by a meager amount of legroom. Overall, the interior can feel a bit narrow but the seats (with three levels of heating/cooling and convenient seat adjustments) and steering wheel (sporty, wrapped in leather) are more than comfortable. Dual-zone climate control further accentuates comfort and a decent size trunk makes hauling groceries, or luggage, a convenient experience.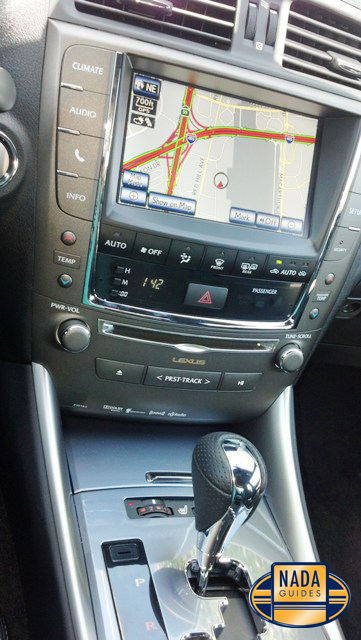 Features include a backup camera with great visibility (makes parking a breeze), Bluetooth phone/music capabilities, keyless entry/start, a respectable sound system, remote trunk pop, ergonomically sound steering wheel mounted controls, and a donut spare tire.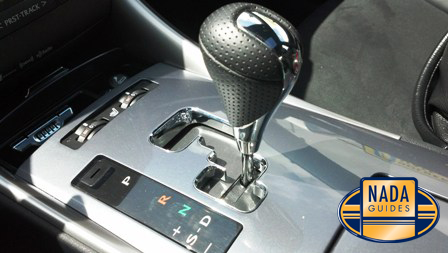 The 2013 Lexus IS 250 is overall a great vehicle for day to day driving. It's easy and fun to drive and provides a comfortable, sporty ride. Fuel economy saves money at the pump with the base model, equipped with AWD, achieving an EPA estimated 21 mpg city and 27 mpg highway. Engine/exterior noise is minimal and the car feels safe at all speeds but if you demand immediate power be sure to opt for a higher IS trim with an engine option sure to provide you with all the under-the-hood power you desire.
---
Overall Quality - Mechanical
Powertrain Quality - Mechanical
Body & Interior Quality - Mechanical
Features & Accessories Quality - Mechanical
Powertrain Quality - Design
Body & Interior Quality - Design
Features & Accessories Quality - Design
---
Overall Dependability
Not Available
Body & Interior Dependability
Feature & Accessory Dependability
Search Local Cars for Sale
Car Buying and Selling Resources
---
* The J.D. Power Ratings are calculated based on the range between the car manufacturer or car model with the highest score and the car manufacturer or car model with the lowest score. J.D. Power generates a rating of a five, four, three, or two. If there is insufficient data to calculate a rating, "Not Available" is used in its place.
J.D. Power Ratings may not include all information used to determine J.D. Power awards, visit the Car Ratings page to learn more about awards and ratings.