2016 Ranger Boats
MPV Series RB190 BAY(*) Special Notes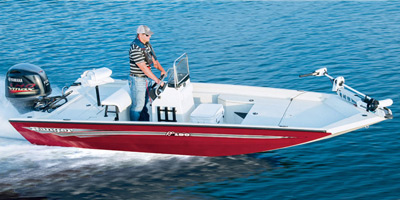 General note
All 1989 to present models (excluding 1989 Fisherman series) include the value of the trailer.
Model note
(*)Includes the value of the outboard motor.
Salt Water Note
Research indicates that boats exclusively used in salt water, which are not maintained and cleansed with fresh water, may depreciate more rapidly. This could influence the book value 10% to 15%.