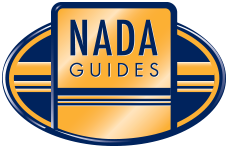 NADAguides Price Report
8/31/2015
2013 Audi A3
4dr HB S tronic FrontTrak 2.0 TDI Premium Plus
Consumer Reviews
Type your review and click the Submit button to post your comments on NADAguides.com.
Print
Be the first to review this 2013 Audi A3

MSRP - MSRP is the base Manufacturer's Suggested Retail Price at the time of introduction, including standard equipment only and excludes taxes, transportation and destination.

Invoice - Invoice Price|The dealership's cost for a vehicle from the manufacturer including holdback and advertising costs. Invoice price does not include dealer installed equipment and destination charges.
© Copyright 2015 National Appraisal Guides, Inc., All Rights Reserved. National Appraisal Guides, Inc. is a strategic ally of NADA Services Corporation. © NADASC 2015, All Rights Reserved. NADASC Valuation Data is used under license from NADASC.