2007 Mazda B-Series 2WD Truck Values
The 2007 Mazda B-Series has remained virtually unchanged for over ten years now, while its competitors have undergone numerous renovations. But if it's an affordable work truck you're looking for, and you could care less about bells-and-whistles frills, this is the truck for you. The Mazda B-Series is available in Regular and four door Extended Cab body styles with either a 4-cylinder or a V6 depending on the model (with automatic or manual transmission). Engines include a 2.3-liter 143 horsepower 4-cylinder or a 3.0-liter 148 horsepower V6.
Read more
Read less
Mazda Resources:
2007 model year changes
View changes

+
Mazda's compact B-Series pickup is almost identical to the Ford Ranger but has a streamlined model lineup. For 2007, there are few significant changes, but two new colors, Pueblo Gold and Vista Blue, join the lineup, replacing Sandstorm and Lapis Blue.
Competitive comparison
View advantages

+
Fuel efficiency (B2300); low price; simplicity and reliability.
Special features for 2007
View special features

+
The 2007 Mazda B-Series stands as one of the most affordable and economical pickup trucks, with the same proven, reliable running gear as the Ford Ranger. The four-cylinder B2300 also has the highest fuel economy rating of any pickup. And with three possible engines, the B-Series can be equipped for a wide range of duty, ranging from occasional light hauling to more serious towing.
Select a 2007 Mazda B-Series 2WD Truck trim level
B2300 Pickup-4 Cyl.-5 Spd.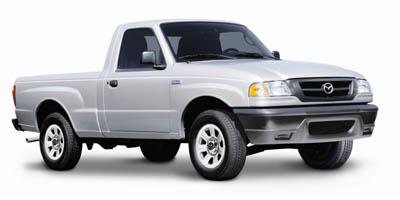 B3000 Pickup-V6-5 Spd.