2001 Chevrolet Camaro Values
The 2001 Chevrolet Camaro gears up to say goodbye next year, as production is slated to end in 2002. The Camaro has been an enthusiast's favorite for decades and this year's version doesn't disappoint. Offered in two door Coupe and Convertible body styles, the Camaro features engines ranging from a 200 horsepower 3.8-liter V6 to a 310 horsepower 5.7-liter V8. In addition to sleek styling and sports car handling, the Camaro comes nicely equipped with air conditioning, cruise control, keyless entry, form-fitting front bucket seats and a leather-wrapped steering wheel.
Read more
Read less
When shopping for a Chevy, which is the most important?

Select a 2001 Chevrolet Camaro trim level
Camaro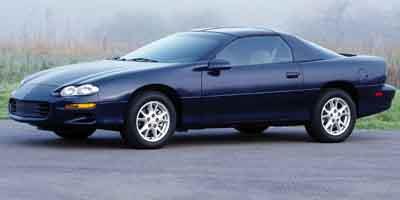 CAMARO-V8-6 Spd./AT