2013 Bounder
Classic Series M-30T Ford 6.8 Liter 362hp Special Notes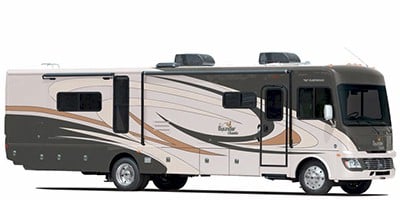 2013 Note
In addition to standard equipment all but Classic includes front overhead 32" LCD TV (N/A on 36E), 3 burner range, washer/dryer, clear front mask, stationary DSS system and neutral loss protection.
Save with a FREE quote on a 2013 M-30T Ford 6.8 Liter 362hp
Get your Insurance Quote in minutes


Protect your investment


Multiple options available


Get a Specialized RV Coverage to protect your vehicle against depreciation
Rent Your 2013 Bounder RV
RV History & Title Report
Don't make a costly mistake. Get the facts for RVs or tow vehicles before you buy.
Check for title problems
Open liens & recalls
Severe damage
Salvage
Theft
Post your RV ad fast and for cheap
Be seen by over 1.3 million shoppers a month
Attention west coast RV owners!
We'll pay CASH for your RV – TODAY!
Get Cash