2012 Heartland RVs
Edge Series M-13 Special Notes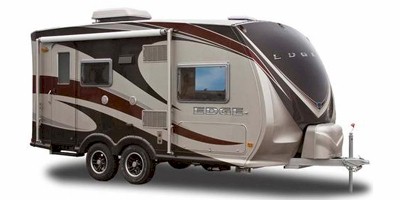 Heartland RVs Note
TRAVEL TRAILERS/5TH WHEELS - From 2005 to current, prices include air conditioner, awning, fantastic fan/rain sensor, home theater system (Bighorn only), DSI water heater, and stability jacks.
2012 Note
Landmark includes Landmark Package. Bighorn includes King of the Mountain Package, hi-gloss exterior, electric fireplace and front landing gear. Silverado includes Silverado Supreme Travel and Ultimate Camping Package. Big Country includes Gold, Big Country Package, solid surface countertops and electric fireplace. Elkridge includes Pinnacle and Comfort Living Package. Greystone includes Greystone Package. Sundance fifth wheels include Sundance Package. Sundance travel trailers include Package and solid surface countertops. Sundance XLT includes Lightweight XLT Package, XLT Kitchen Upgrades and XLT 5th wheel upgrades. Cyclone includes Classic Package. Edge includes aluminum rims, front fiberglass cap, Edge, Lightweight, Upgraded Package, aluminum rims and front fiberglass cap. Edge includes aluminum rims, front fiberglass cap, Lightweight and Upgraded Package. MPG includes Interior and Exterior Packages. North Trail includes Lightweight Package and Kitchen Upgrades. Wilderness includes Lightweight Package. Country Ridge Resort includes Ridge Resort Stay Package. Country Ridge includes Extended Stay Package. North Country includes Value Package. Trail Runner includes Value Package. Road Warrior includes Warrior Package. Prowler includes Value Package. Torque models include Torque Value Package.
Save with a FREE quote on a 2012 M-13
Get your Insurance Quote in minutes


Protect your investment


Multiple options available


Get a Specialized RV Coverage to protect your vehicle against depreciation
Rent Your 2012 Heartland RVs RV
RV History & Title Report
Don't make a costly mistake. Get the facts for RVs or tow vehicles before you buy.
Check for title problems
Open liens & recalls
Severe damage
Salvage
Theft
Post your RV ad fast and for cheap
Be seen by over 1.3 million shoppers a month
Compare real, custom loan offers from multiple lenders in minutes!
Find Your Best Rates
Attention west coast RV owners!
We'll pay CASH for your RV – TODAY!
Get Cash