2009 Jamboree
Sport Series M-26Q Ford 305hp Special Notes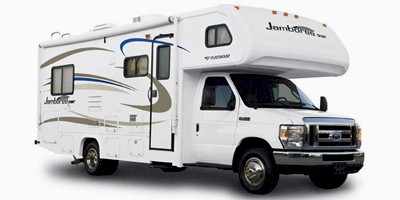 2009 Note
In addition to what is standard and otherwise noted, prices included roof vent, exterior entertainment center, ultra leather sofa bed, air conditioner, cabover entertainment center with home theater system and auto locating satellite dish.
Save with a FREE quote on a 2009 M-26Q Ford 305hp
Get your Insurance Quote in minutes


Protect your investment


Multiple options available


Get a Specialized RV Coverage to protect your vehicle against depreciation
Rent Your 2009 Jamboree RV
RV History & Title Report
Don't make a costly mistake. Get the facts for RVs or tow vehicles before you buy.
Check for title problems
Open liens & recalls
Severe damage
Salvage
Theft
Post your RV ad fast and for cheap
Be seen by over 1.3 million shoppers a month
Attention west coast RV owners!
We'll pay CASH for your RV – TODAY!
Get Cash