2009 Holiday Rambler
Neptune Series M-38PKQ-340hp Cummins Special Notes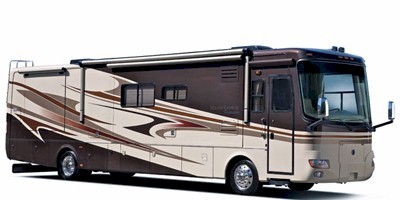 Holiday Rambler Note
MOTORHOMES - Prices include leveling jacks, VCR, generator, air conditioner, awning and attic fan. Imperial and Navigator include washer/dryer, mobile theater system, leather love seat, side window, awnings and security safe.
2009 Note
In addition to what is standard, Augusta Touring includes polished chrome wheels. Augusta B+ includes full body paint. Admiral, Vacationer Neptune, Ambassador include savings package. Scepter includes super savings package and aqua hot system. Imperial includes Starry Night Luxury Decor package, dual leveling system and radiant floor heating. Navigator includes collision avoidance and Girard awnings, full tile in living room solar panel.
Save with a FREE quote on a 2009 M-38PKQ-340hp Cummins
Get your Insurance Quote in minutes


Protect your investment


Multiple options available


Get a Specialized RV Coverage to protect your vehicle against depreciation
Rent Your 2009 Holiday Rambler RV
RV History & Title Report
Don't make a costly mistake. Get the facts for RVs or tow vehicles before you buy.
Check for title problems
Open liens & recalls
Severe damage
Salvage
Theft
Post your RV ad fast and for cheap
Be seen by over 1.3 million shoppers a month
Compare real, custom loan offers from multiple lenders in minutes!
Find Your Best Rates
Attention west coast RV owners!
We'll pay CASH for your RV – TODAY!
Get Cash