NADAguides Price Report
8/23/2017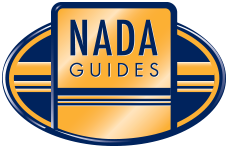 2005 Northern Star M-3931-Freightliner 350
null
Suggested
List Price
Low
Retail
Average
Retail
Base Price
$250,609
$70,450
$84,850
Options: (add)
TOTAL PRICE:
$250,609
$70,450
$84,850
RV Type

Motor Home (Class A)
Fuel Type

Diesel
Length

39' 6"
Self-Contained

Yes
Slides

3
Floor Plan

Queen Bed
Value Explanations


Prices shown are retail consumer values and to be considered as selling prices. Trade-in values are to be determined by local dealers and are generally lower than values shown.
Suggested List — The value listed reflects the approximate price of the unit when it is brand new. The prices listed are furnished by the manufacturer and are assumed to be correct. The list price does not include freight charges.
Low Retail Value — A low retail unit may have extensive wear and tear. Body parts may have dents and blemishes. The buyer can expect to invest in cosmetic and/or mechanical work. This vehicle should be in safe running order. Low retail vehicles usually are not found on dealer lots. Low retail is not a trade-in value.
Average Retail Value — An average retail vehicle should be clean and without glaring defects. Tires and glass should be in good condition. The paint should match and have a good finish. The interior should have wear in relation to the age of the vehicle. Carpet and seat upholstery should be clean, and all power options should work. The mileage should be within the acceptable range for the model year.

An Average Retail vehicle on a dealer lot may include a limited warranty or guarantee, and possibly a current safety and/or emission inspection (where applicable).
Note: Vehicles with low mileage that are in exceptionally good condition can be worth a significantly higher value than the Average Retail price shown.
© Copyright 2017 National Appraisal Guides, Inc., all rights reserved. National Appraisal Guides, Inc. is a strategic ally of J.D. Power and Associates. © J.D. Power and Associates 2017, all rights reserved.