2013 Yamaha
SX 190(*) Special Notes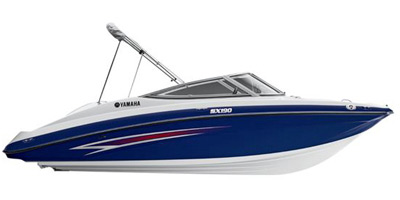 Model note
(*)Includes the value of the trailer.
Salt Water Note
Research indicates that boats exclusively used in salt water, which are not maintained and cleansed with fresh water, may depreciate more rapidly. This could influence the book value 10% to 15%.
Personal Watercrafts for Sale
Personal Watercraft Insurance
Save with a FREE quote on a 2013 Yamaha
Get your free Insurance Quote in minutes


Protect your investment


Stay protected for as low as $75 per year


Customized Motorcycle Program made available to suit your coverage
Motorcycle History & Title Report
Don't make a costly mistake. Get the facts about a motorcycle or Powersport vehicle before you buy.
Check for title problems
Severe damage
Open recalls
Open liens
Salvage
Theft
Sell Your Personal Watercraft
Post your Personal Watercraft ad fast and for FREE
Be seen by over 1 million shoppers a month
Personal Watercraft Loans
Compare real, custom loan offers from multiple lenders in minutes!
Personal Watercraft Pricing
Buy a Personal Watercraft price guide.
Buy Now