2013 Honda CRF250LD Options, Equipment, and Prices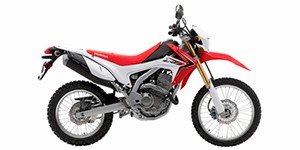 Select 2013 Honda CRF250LD Options
Note:
VINTAGE - 1948-1958 Due to the rarity of these years and models of Honda, pricing data is still being collected.
PERSONAL WATERCRAFT - No longer in production.
All Goldwing prices include premium audio pkg, comfort pkg, and TPMS.
In 2013 only curb weight was reported.

Read more
Read less
There are no options available for this vehicle.