2012 Husqvarna TXC250 Options, Equipment, and Prices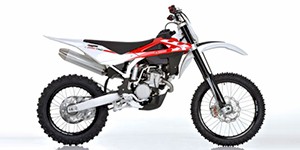 Select 2012 Husqvarna TXC250 Options
A line-up of cross-country motorcycles, the 2012 Husqvarna TXC can function admirably in competitive off-road racing or recreational riding trails. Heavily revised for 2012, the three-model line-up of Husqvarna TXC motorcycles are built on a new higher strength chromoly frame painted in all black. The suspension has also been greatly refined on the 2012 model year Husqvarna TXC bikes with a link-mounted Kayaba shock replacing the Sachs component. On the front end, the 48-millimeter Kayaba closed-cartridge fork features a stiffer setting. On the smaller engined 2012 Husqvarna TXC250, a fuel injected 249.5 cc four-stroke engine features Enduro World Championship winning technology. The 2012 Husqvarna TXC310 is equipped with an expanded version of the TXC250's engine bored to a 302 cc displacement. Equipped with Husqvarna's patented Coaxial Traction System for heightened climbing ability and stability, engine power is sourced from a 477.5 cc engine. The 2012 Husqvarna TXC510 also features a remapped ignition and an upgraded cooling system using WP radiators. All engine configurations for the 2012 Husqvarna TXC motor are connected to a six-speed gearbox.
Read more
Read less
Note:
VINTAGE - 1903 - 1964 Due to the rarity of these years and models of Husqvarna, pricing data is still being collected (see auction results section).

Read more
Read less
There are no options available for this vehicle.