2010 Kawasaki
KAF620RAF Mule 4010 Trans Special Notes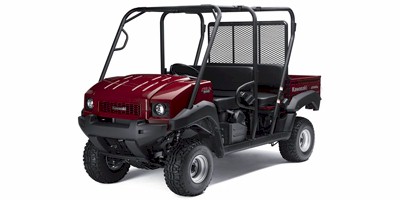 Kawasaki Note
VINTAGE - 1949 - 1962 Due to the rarity of these years and models of Kawasaki, pricing data is still being collected.
Utility Vehicles for Sale
Utility Vehicle Insurance
Save with a FREE quote on a 2010 Kawasaki
Get your free Insurance Quote in minutes


Protect your investment


Stay protected for as low as $75 per year


Customized Motorcycle Program made available to suit your coverage
Motorcycle History & Title Report
Don't make a costly mistake. Get the facts about a motorcycle or Powersport vehicle before you buy.
Check for title problems
Severe damage
Open recalls
Open liens
Salvage
Theft
Post your UTV ad fast and for FREE
Be seen by over 1 million shoppers a month
Buy a Utility Vehicle price guide.
Buy Now