2009 Ski-Doo
MXZ 800 P-TEK Renegade Special Notes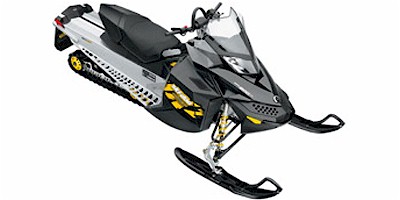 There are no notes for this vehicle.
Progressive Snowmobile Insurance
Insure your 2009 Ski-Doo for just $75/year*
Savings: We offer plenty of discounts, and rates start at just $75/year.
More riding freedom: You're covered if you take your snowmobile off your property. No need for extra coverages.
OEM parts in repairs: We use OEM parts in repairs and don't depreciate anything.
*Annual premium for a basic liability policy excludes travel trailer and is not available in all states.

Motorcycle History & Title Report
Don't make a costly mistake. Get the facts about a motorcycle or Powersport vehicle before you buy.
Check for title problems
Severe damage
Open recalls
Open liens
Salvage
Theft
Post your Snowmobile ad fast and for FREE
Be seen by over 1 million shoppers a month
Compare real, custom loan offers from multiple lenders in minutes!
Buy a Snowmobile price guide.
Buy Now