2008 Honda CRF50F8 Options, Equipment, and Prices.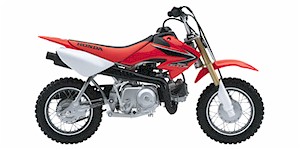 Select 2008 Honda CRF50F8 Options
Note:
VINTAGE - 1948-1958 Due to the rarity of these years and models of Honda, pricing data is still being collected.
PERSONAL WATERCRAFT - No longer in production.
All Goldwing prices include premium audio pkg.
In 2008 only curb weight was reported.
Read more
Read less
There are no options available for this vehicle.