2007 Husqvarna SM610IE(*) Options, Equipment, and Prices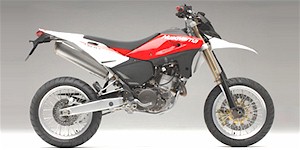 Select 2007 Husqvarna SM610IE(*) Options
Note:
MOTORCYCLES/ATVS/UTILITY - (*)Used prices are not available due to limited resale market. No further information available.
VINTAGE - 1903 - 1964 Due to the rarity of these years and models of Husqvarna, pricing data is still being collected (see auction results section).

Read more
Read less
There are no options available for this vehicle.