NADAguides Price Report
5/29/2017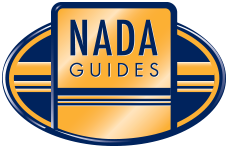 2007 BMW
K1200GT
Suggested
List Price
Low
Retail
Average
Retail
Base Price
$19,075
$4,930
$6,490
Options: (add)
TOTAL PRICE:
$19,075
$4,930
$6,490
Make Notes
MOTORCYCLES/ATVS/UTILITY - (*)Equipped with anti-lock braking system.
VINTAGE - (*) EQUIPPED WITH ANTI-LOCK BRAKING SYSTEM. ALL BMW MOTORCYCLES ARE TWIN CYLINDERS EXCEPT AS INDICATED.
Value Explanations
Prices shown are retail consumer values and are to be considered as selling prices. Trade-in values are to be determined by local dealers and are generally lower than values shown.
Suggested List — The manufacturer's (distributors) highest suggested list price in the U.S.A. when the unit was new. Unless indicated, the suggested list price does not include destination charges, dealer set-up, state or local taxes, license tags or insurance.
Low Retail Value — A low retail unit may have extensive wear and tear. Body parts may have dents and blemishes. The buyer can expect to invest in cosmetic and/or mechanical work. This vehicle should be in safe running order. Low retail vehicles usually are not found on dealer lots. Low Retail is not trade-in value.
Average Retail Value — An average retail unit should be clean without obvious defects. All rubber and cables should be in good condition. The paint should match and have a good finish. All lights and switches should work properly. The mileage should be within or slightly higher than the average range. This unit should also pass any emission inspection.
© Copyright 2017 National Appraisal Guides, Inc., all rights reserved. National Appraisal Guides, Inc. is a strategic ally of J.D. Power and Associates. © J.D. Power and Associates 2017, all rights reserved.