NADAguides Price Report
8/24/2017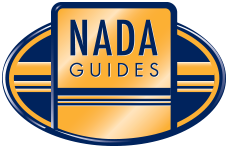 1964 Royal Enfield
GT 250 SINGLE
| | | |
| --- | --- | --- |
| Excellent | $5,095 | |
| Very Good | $2,630 | |
| Good | $980 | |
| Fair | $665 | |
| Poor | N/A | |
Value Explanations
Prices shown are retail consumer values and to be considered as selling prices.
Excellent — A very correct and original (even if it shows the patina of its age) or an exceptionally well-restored motorcycle. This category is reserved for concours or show quality machines only, in which everything on the machine is fully functional and operates as new. All equipment is original, new old stock (NOS) factory replacements or uses of excellent quality reproductions parts.

*Over restored machines (custom paint, over polishing or chroming) do not fit in this category as those activities detracts from the originality of the machine.
Very Good — A very presentable, original motorcycle that may show signs of minimal wear or a fully (mechanically and cosmetically) restored motorcycle that does not meet concours standards, perhaps due to the age of the restoration or overall quality. All systems are fully operational and the machine is not in need of repairs.

*Most non-professionally restored done correctly would fit in this category.
Good — A machine in nice condition for its age that may need some minor mechanical attention and cosmetic rejuvenation to be a "good rider". Bikes in this category generally look used but are still usable, whether it is for dirt or street use. Frames should be straight and unaltered.

*The replacement of tires, tubes, brakes, chain, sprockets, air filters and other minor parts should be anticipated.
Fair — A motorcycle that is worthy core for restoration. This would exclude machines with major frame and engine modifications that would be cost prohibitive to return to original specifications. All mechanical and cosmetic aspects of the machine will need attention in the restoration process. This is a complete motorcycle with most if not all of its body, engine and suspension components intact, albeit in poor condition.

*Motorcycles with missing engines or major components are commonly referred to as "parts bikes" and are not covered in this category.
Poor — Used for Harley-Davidson and Indian motorcycles only. A poor condition motorcycle has been used and abused and needs major mechanical and/or sheet metal work. It may or may not run. Alterations are evident to frame or sheet metal. Motorcycle is missing or has incorrect parts, i.e. fenders, tank, seat, mechanics, installed. To some individuals this is a "project or parts bike" at best. A #5 motorcycle is one best left to the professional for restoration.
"Rule of Thumb"
1. Stated prices are retail and a point of reference for buyer and seller.
2. Price applies to regions of the United States with average activity.
3. Be sure condition level is accurately matched as described in the above Condition Guidelines.
4. Values may vary by region and season. Use this book as a guide.
5. Consider transportation costs when buying non-local machines.
6. We assume no responsibility for errors or omissions.
© Copyright 2017 National Appraisal Guides, Inc., all rights reserved. National Appraisal Guides, Inc. is a strategic ally of J.D. Power and Associates. © J.D. Power and Associates 2017, all rights reserved.