New 2015 Volkswagen Beetle Convertible Prices
The Volkswagen Beetle convertible may look like the iconiccar of the past, the classic Beetle Bug, but is certainly high-tech in allother aspects. It comes in three trim levels which include: Beetle 2.5L, BeetleR-Line (turbocharged 2.0-liter) and Beetle TDI (turbocharged 2.0-liter diesel).With the base model, you'll enjoy creature comforts like power top made fromfabric, 17" alloy wheels, heated washer nozzles on the windshield, poweraccessories, powered front seats that are heated, vinyl upholstery, Bluetoothconnectivity, and the brand new Car-Net telematics system. Upgraded trimpackages offer things like 18" wheels, GPS system, backup camera, and premiumaudio system by Fender. You can also upgrade to sports-tuned suspension, sportsseats and unique and sporty gauges, with alloy pedals and faux carbon-fiberinterior trim, to name a few. The standard model is powered by a 2.5-literfive-cylinder engine that delivers 170 horsepower and 177 pound-feet of torque;you can upgrade to a 2.0-liter four-cylinder that makes 210 hp and 207 lb-ft oftorque; or a 2.0-liter diesel engine that offers 140 hp at 236 lb-ft of torque.All Volkswagens come with a three-year/60,000-mile warranty that can beupgraded for longer protection.
Read more
Read less
2015 model year changes
View changes

+
The Volkswagen Beetle returns in 2015 with an updated and more powerful diesel engine. The 2.0L Turbocharged Diesel now makes 10 more horsepower than it did last year, helping to improve acceleration and making the TDI Beetle a sprightly performer. In addition, Volkswagen has introduced a new special edition of the Beetle for 2015. Dubbed the Beetle Classic, it features unique upholstery, a 6-speed automatic as standard and available 17-inch "Circle" alloy wheels, to give the car a retro look.
Competitive comparison
View advantages

+
Aggressive styling; practical and spacious interior; sporty turbo performance; plenty of in-cabin entertainment options; convertible available; fuel-efficient TDI diesel engine available
Special features for 2015
View special features

+
With a new, more aggressive design, more spacious interior, plus a trio of refined and efficient engine options, the 2015 Volkswagen Beetle offers a fresh alternative for buyers shopping around for a cool compact. With regards to features, performance and price, the Beetle holds its own against the likes of the MINI Cooper and FIAT 500, with a lower price than the MINI and more practical interior than the FIAT.
Select a new 2015 Volkswagen Beetle Convertible trim level
1.8T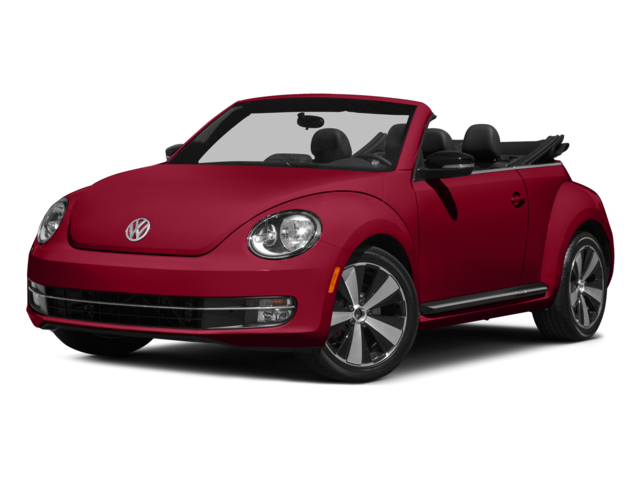 1.8T Classic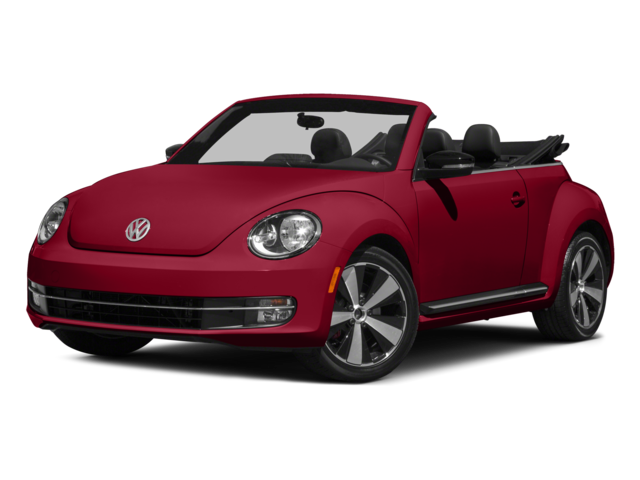 1.8T w/Sound/Nav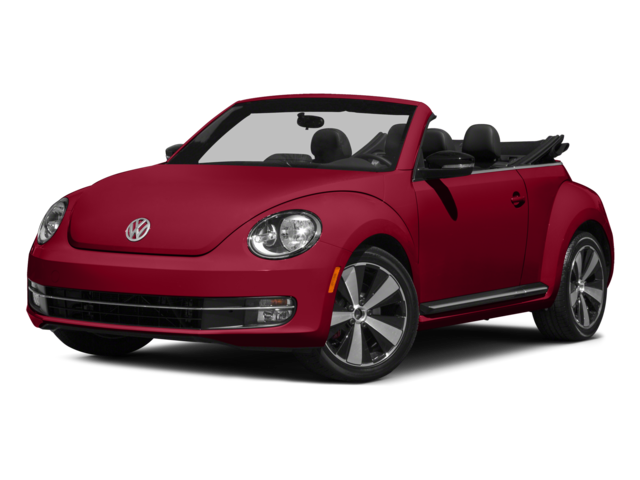 1.8T w/Tech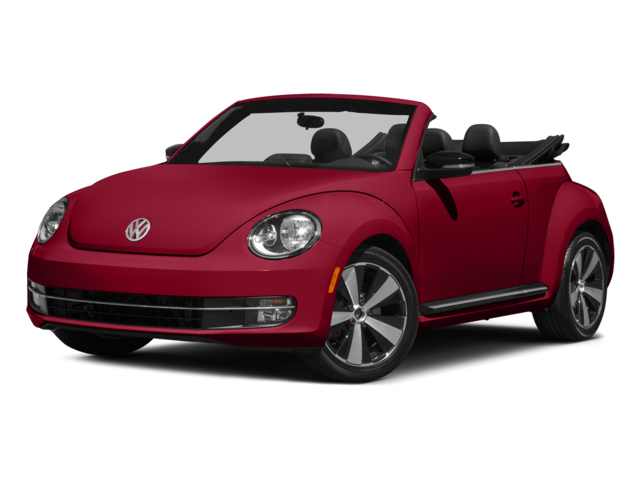 2.0L TDI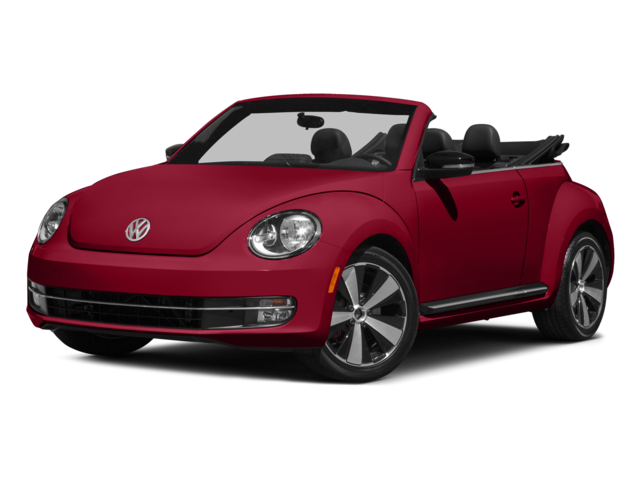 2.0L TDI w/Sound/Nav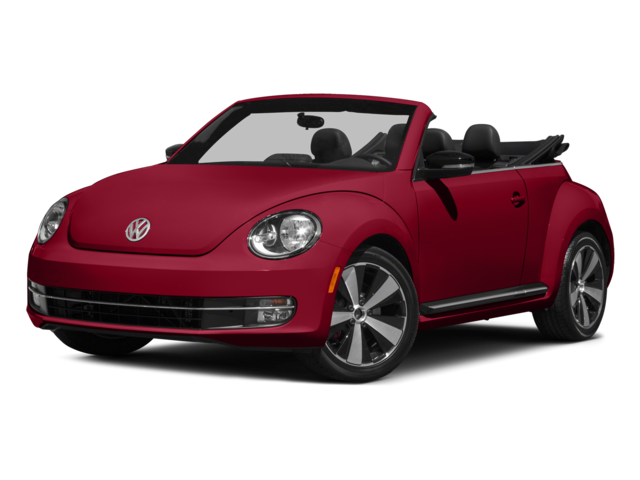 2.0T R-Line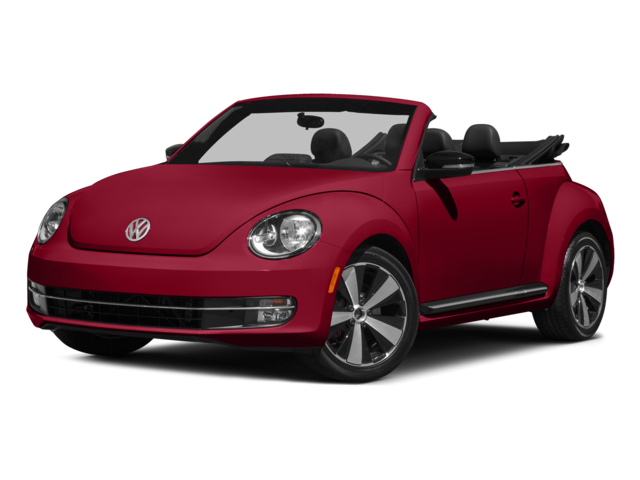 2.0T R-Line w/Sound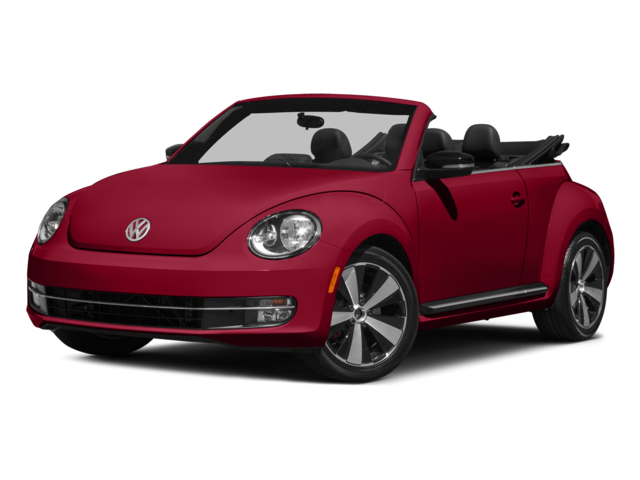 2.0T R-Line w/Sound/Nav