New 2015 Audi R8 Prices
Whether you choose the robust V8 or punchier V10 engine, you'll be getting something fast, maneuverable and eye-turning with the Audi R8. The car comes standard with an all-wheel-drive system, offering unsurpassed performance and handling in all conditions. Lovers of taking turns at high speeds, for frills and tills, will rejoice in the new "S tronic" dual-clutch that turns your manual into an automatic with a nearly tip-tronic-like function; which outdoes the previous model's "R tronic" value. Sure, two people may only fit into this dubbed "supercar." However, the comfy seats, the signature interior trim and the optional added features easily make it stand out in a pack of supercars that begs to be different with each make and model. Shiny, 19" wheels complement breakneck speeds and offer true F1-like handling. You'll be compromising cargo space, passenger space and a large girth of your wallet by opting for this speed demon by Audi. But then again, a supercar isn't intended for road trips or the frugal-minded car buyer; it's made to catch roads on fire like the infamous DeLorean DMC-12 from the "Back to the Future" trilogy.
Read more
Read less
2015 model year changes
View changes

+
For 2015, the Audi R8 returns essentially the same as the 2014 model. An optional sport exhaust with black finishers appears on the V10 as a $2,500 option.
Competitive comparison
View advantages

+
Exotic-car looks; blistering performance; luxury-car appointments; exclusivity; impressive display of Audi's advanced engineering
Special features for 2015
View special features

+
Audi's R8 coupe and Spyder are exotic cars without the fuss; they have the interior comfort and appointments of a luxury coupe, along with an impressive list of features, yet they're nearly as quick as (and far, far less expensive than) the Lamborghini Gallardo models with which they're closely related. The R8 is distinctive and unmistakable in its own right. All trims include an advanced "quattro" all-wheel-drive system that maximizes handling and performance in all conditions. Considering the Lamborghini heritage and all the practical positives, the Audi looks like quite a bargain.
Select a new 2015 Audi R8 trim level
V10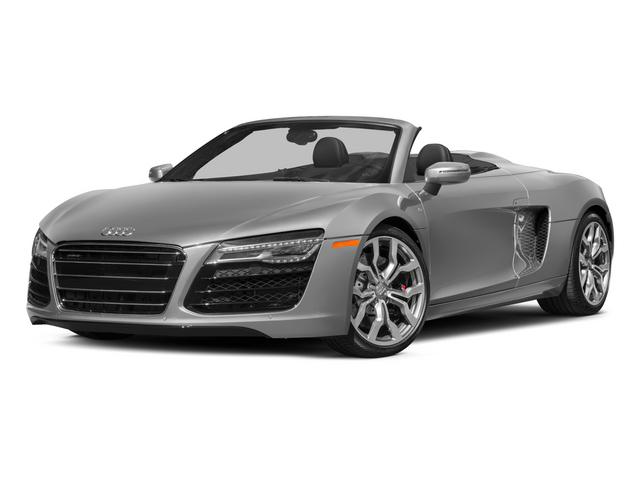 V10 Carbon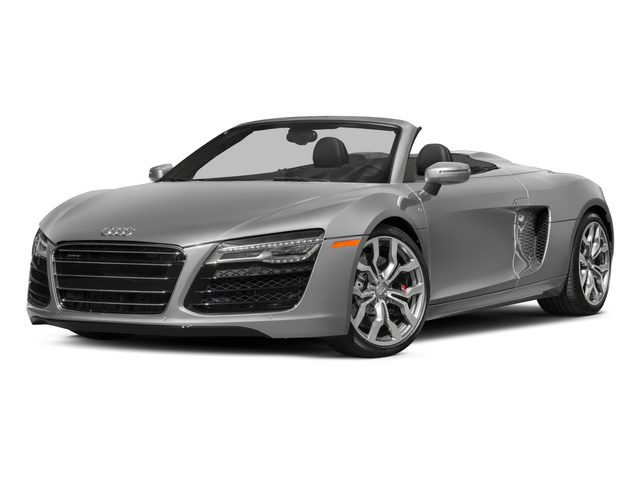 V10 competition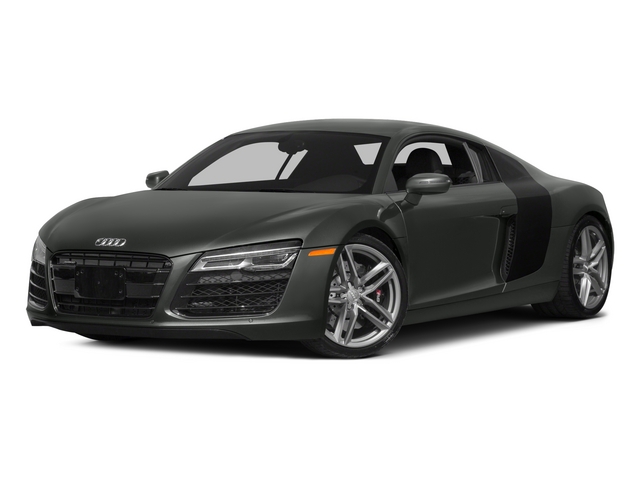 V10 plus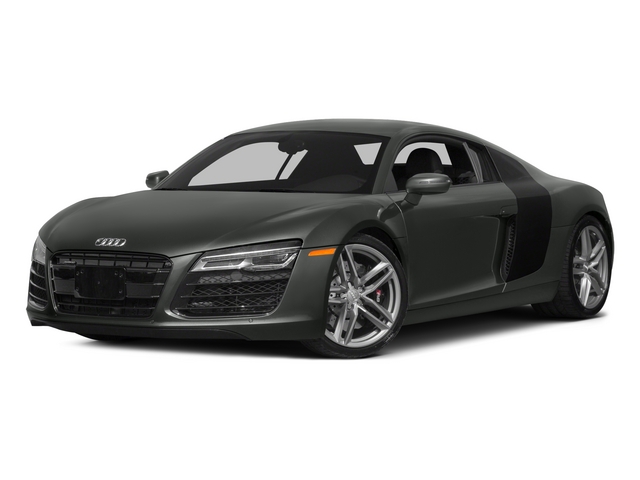 V8