Rolls-Royce Phantom Deals, Incentives and Rebates
Updated for 2013, the Rolls Royce Phantom is a hand-made full-size luxury sedan powered by a 6.8-liter V12 engine that produces 453 hp and 531 lb-ft torque, for a 0-60 time of 5.7 seconds. The Phantom comes equipped with an 8-speed automatic transmission that is paired with a RWD drivetrain. The Phantom achieves an EPA estimated 11 mpg city and 18 mpg highway. New changes are comprised of restyled bumpers, lights, seat trim and a new camera system. Features include hand-stitched soft leather, premium wood veneer, 21-inch alloy wheels, rear entertainment system that folds flat into the back of the front seats, rear glass cabinet, retractable hood ornament and an in-door umbrella. The Phantom is backed by a 4-year/unlimited mile warranty.
Read more
Read less
2013 model year changes
View changes

+
The 2013 Phantom has been given a few notable updates for this year. The biggest change is to the automatic transmission, which is now an 8-speed unit, offering improved refinement and fuel economy. There are slight changes to the LED headlights and front bumper and Rolls-Royce's external camera system now comes standard. Other changes include new wheel options and various minor interior trim revisions.
Competitive comparison
View advantages

+
Luxurious; exclusive; virtually infinite customization
Special features for 2013
View special features

+
The Phantom II represents the pinnacle of luxury motoring and is appropriately not cheap. The cost of Phantom ownership starts just below $400,000 dollars, so its value comes in exclusivity and in quality and workmanship that is not duplicated in any other car. Appropriately, customers are offered nearly endless customization options in order to make their particular Phantom II exactly as they'd like it and completely one of a kind.
Updated 2013 Rolls-Royce Phantom Deals
Base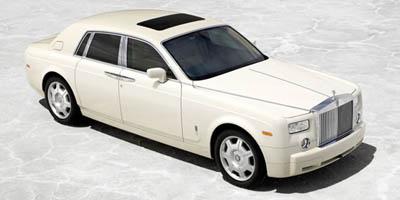 EWB