2010 model year changes
View changes

+
This year Lamborghini has expanded the model range of its priciest Murcielago supercar with two special models, to be produced in very limited numbers. The new Murcielago LP 670-4 SuperVeloce is a more powerful, lighter and faster version that boasts an improved top speed of about 212 mph; and the LP 650-4 Roadster is a special open-air version of the Murcielago with more power plus a special gray and Grigio Telesto (bright orange) paint scheme and logo on the exterior, plus orange brake calipers and a transparent engine cover. Only 350 of the SuperVeloce models will be made worldwide, while only 50 of the LP 650-4 Roadsters will be offered, in addition to the rest of the Murcielago lineup, which carries over to 2010 unchanged.
Competitive comparison
View advantages

+
Exotic styling; supercar recognition turns heads anywhere; uncomparable driving character; quicker and faster than nearly any other vehicle on the road
Special features for 2010
View special features

+
With a pricetag that can approach the half-million mark, once further customized or specially fitted, the Murcielago is a true exotic, offered in rare enough numbers to make spotting one a rare treat, even in moneyed areas. Meanwhile, Murcielago Roadsters are still among the hottest exotics to be seen cruising Rodeo Drive or Miami's South Beach. Those with a racing bug will likely gravitate to the lighter, faster LP670-4 SuperVeloce that's new this year, offering some improved numbers that might make a difference at the track--and give some added bragging rights beyond Murcielago ownership itself. All this said, the Murcielago offers a remarkably civil driving experience, but visibility is very difficult because of its low driving position and bodywork that favors fashion and high-speed aerodynamics over day-to-day functionality. What matters ultimately to most buyers won't have anything to do with practicality--rather the Murcielago's exclusivity, and the fact that it's one of the world's fastest sports cars.
Select a 2010 Lamborghini Murcielago trim level
Murcielago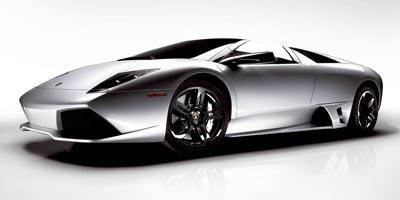 Murcielago LP640-4