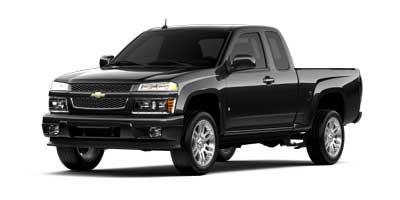 Now in year six of production, the Chevrolet Colorado gets a few upgrades for 2009, the most significant of which is a V8 engine option. Other improvements are the new ZQ8 sport suspension package, larger wheels and tires for the Z71 suspension package, and a revised antilock braking system. In addition, the Sport Appearance Package is now standard on all base models. The 2009 Chevrolet Colorado is a compact pickup available with 2- or 4-wheel drive in three body-style configurations: regular cab, extended cab and crew cab. The new V8 engine is a 5.3L V8 capable of 300 hp and 320 lb-ft of torque, while the standard 2.9L 4-cylinder makes 185 hp and 190 lb-ft of torque. 5-speed manual transmission is a Chevy Colorado standard feature on the 4 cylinders, with a 4-speed automatic optional, while the 5-cylinders come with automatic transmission. EPA fuel estimates are 18 mpg city/24 mpg hwy for a 4-cylinder regular cab, down to 16 mpg city/22 mpg hwy on a 4WD crew cab with the inline-5 engine.
Select a 2009 Chevrolet Colorado trim
COLORADO PICKUP-1/2 Ton-5 Cyl.