2009 model year changes
View changes

+
The 2009 Buick Lucerne sees few changes overall, but those few are fairly significant for the American luxury sedan. Chief among them is a new, more powerful 3.9L V6, which puts out 227 hp and 237 ft-lb of torque--30 more hp and 10 more ft-lb than the 3.8L V6 it replaces, with the added benefit of slightly better fuel efficiency. Additionally, the engine is FlexFuel-capable, allowing it to run on gasoline or 85% ethanol. The new engine will power CX and CXL models. Lucernes in Super trim have a revised steering setup and recalibrated Magnetic Ride Control suspension for even more driver control and road performance. The CXS trim has gone away, leaving the CX, CXL, and V8-powered Super as the three Lucerne trim choices. All three cars receive increased standard features for 2009.
Competitive comparison
View advantages

+
Comfortable ride; back-seat space; available high-tech safety features.
Special features for 2009
View special features

+
The 2009 Buick Lucerne continues to be part traditional American luxury car, with a back seat spacious enough for adults, and part high-technology flagship. The new 3.9L V6 offers increased power in lower trim levels, while the Super model, with its sportier tuning and Northstar V8 engine, does much to break away from the staid image of Buicks past.
Select a 2009 Buick Lucerne trim level
LUCERNE-V6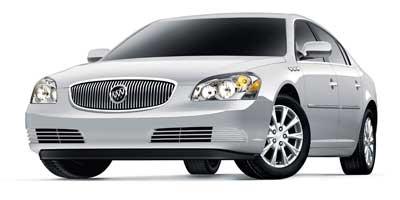 Lucerne-V8