2008 Chevrolet Malibu Classic Values
A carry-over from 2007, the Malibu Classic is a four-door five-passenger family sedan offered in two trim levels – the LS and LT. Both come standard with a 2.2-liter Ecotec DOHC 16 valve four-cylinder engine that produces 144 horsepower. There's an optional 3.5-liter V6 that generates 217 horsepower and 217 ft.-lb. of torque featuring all-speed traction control as standard equipment. Both models have a four-speed automatic transmission.
Read more
Read less
2008 model year changes
View changes

+
Chevy carried the 2007 Malibu forward into 2008 and renamed the model the Malibu Classic while they finalized the launch for the all-new 2008 Malibu. As one would expect, the Malibu Classic is nearly identical to last year's model, with the notable absence of the Malibu Maxx body style. Also, traction control and ABS are now standard on all models, and rear drum brakes have been upgraded to discs across the board. The LTZ and SS trims have been discontinued, leaving only the LT sedan.
Competitive comparison
View advantages

+
Fuel economy; low price; smooth, quiet ride; unique.
Special features for 2008
View special features

+
Chevrolet's 2008 Malibu Classic provides a comfortable ride, decent performance, and a generous list of standard features at a price that's lower than much of the competition. ABS, traction control, and four-wheel disc brakes are standard, which is notable in this segment at this price.
When shopping for a Chevy, which is the most important?

Select a 2008 Chevrolet Malibu Classic trim level
Malibu Classic - 4 Cyl.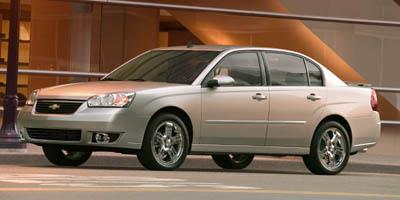 MALIBU CLASSIC-V6