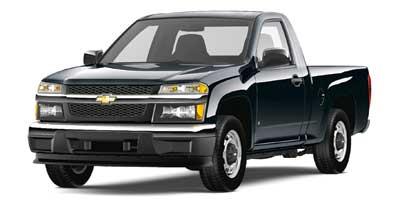 The 2008 Colorado is a mid-size pick up truck available in Regular, Extended, or Crew Cab in either two or four-wheel-drive configurations. Trim levels range from the base WT (work truck), LS, LT1, LT2 and LT3. A 2.9-liter four-cylinder engine that produces 185 horsepower is standard in the WT and LS models, with the optional 3.7-liter I5 that produces 242 horsepower. The 3.7-liter is standard on the LT models. All models come standard with a five-speed transmission and with a four-speed automatic transmission as optional.
Select a 2008 Chevrolet Colorado trim
COLORADO PICKUP-1/2 Ton-5 Cyl.