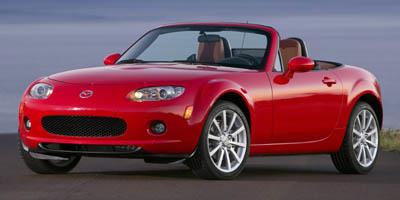 A carry-over from 2006, the MX5 is a two-door two-passenger roadster offered in four trim levels – the Value, the Sport, the Touring and the GT. All models feature a 2.0-liter four-cylinder engine that produces 166 horsepower with the value package featuring a five-speed manual transmission as standard. The other models feature a six-speed manual transmission and the option of a fully retractable hardtop. There is also an optional five-speed automatic transmission.
Select a 2007 Mazda MX-5 Miata model/trim package
MX-5 Miata-4 Cyl.-5/6 Spd.