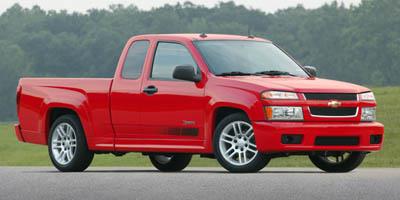 A carry-over from 2006, the Colorado is a mid-size pick up truck that is available in regular, extended, or crew cab in either two or four-wheel-drive configuration. Trim levels range from the base WT (work truck), LS, LT1, LT2 and LT3, with the 2.9Liter four-cylinder engine that produces 185HP as standard in the WT and LS models, with the optional 3.7Liter I5 that produces 242HP. The 3.7Liter is standard on the LT models. All models come standard with a five-speed transmission and offer an optional four-speed automatic transmission.
Select a used 2007 Chevrolet Colorado trim level
COLORADO PICKUP-1/2 Ton-5 Cyl.