2004 Mazda Mazda6 Values
The 2004 MAZDA6 is available in two trim levels – the 6i and the 6s. The four door Sedan 6i features a 160 horsepower 2.3-liter 4-cylinder engine while the four door Sedan 6s features a 220 horsepower 3.0-liter V6. With capable handling and a sporty ride, the MAZDA6 is also available in a five door configuration, with your choice of either the 4-cylinder or the V6 engine. In addition to well-rounded safety features that include front/side-body/side-head airbags, ABS brakes and traction control, the MAZDA6 comes nicely equipped with plenty of amenities.
Read more
Read less
Select a 2004 Mazda Mazda6 trim level
Mazda6-4 Cyl.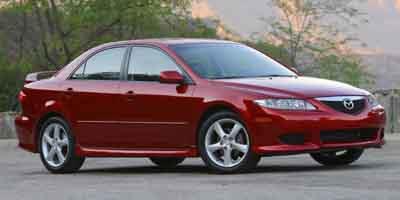 Mazda6-V6