2004 Chrysler Sebring Values
Available in Sedans, Convertibles or Coupes, the 2004 Chrysler Sebring features a renovated front fascia on the Sedans and Convertibles (which come standard with automatic transmission), while the Coupes remain relatively unchanged for this model year (with these models featuring either manual or automatic transmission). Buyers have a choice of either a 4-cylinder or a 6-cylinder engine on any of the models offered. The Sebring is known for its distinctive styling and roomy interior, as well as its spacious trunk which offers plenty of room for cargo.
Read more
Read less
When shopping for a car, how important is depreciation?

Select a 2004 Chrysler Sebring trim level
SEBRING-4 Cyl.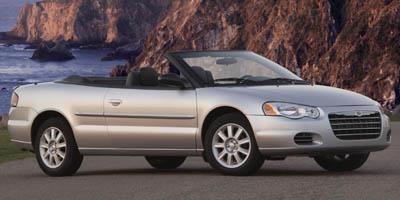 Sebring-V6