2003 Lincoln LS Values
Boasting many improvements this model year, the 2003 Lincoln LS is a four door Luxury Sedan offered in Base, Premium, Sport and Premium Sport trims. This season's LS rides more smoothly, gets a power boost under the hood, and boasts improved handling compared to previous iterations. The LS comes equipped with your choice of a 232 horsepower 3.0-liter V6 or a 280 horsepower 3.9-liter V8 depending on the model. Safety features include front/side-body/side-head airbags, ABS brakes, child safety locks, park assist and traction control. Luxury amenities abound.
Read more
Read less
When shopping for a car, how important is depreciation?

Select a 2003 Lincoln LS trim level
LS-V6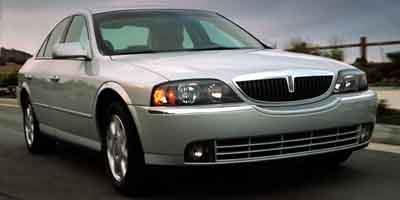 LS-V8