2002 Ford Mustang Values
Available in Coupe and Convertible body styles, the 2002 Ford Mustang remains one of the best selling sports cars in American history and a favorite with Ford enthusiasts for decades. It's no wonder, given the fact that the Mustang is extremely fun to drive and offers more-than-ample power under the hood. The model line-up consists of Standard, Deluxe and Premium trims with engines ranging from a 193 horsepower 3.8-liter V6 to a 260 horsepower 4.6-liter V8. Inside, the Mustang comes nicely equipped with air, cruise, keyless entry, power accessories and AM/FM/CD/MP3.
Read more
Read less
Which aspect of the Ford Mustang do you find most appealing?

Select a 2002 Ford Mustang trim level
Mustang-V6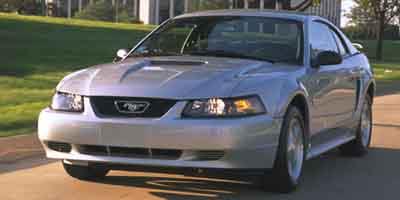 MUSTANG-V8-5 Spd./AT