2002 Ferrari 575M Maranello Values
The 2002 Ferrari 575M Maranello is considered the auto maker's performance leader sporting more power and a new F1 transmission mated to a V12 engine this year. With a whopping 515 horsepower 5.7-liter V12 that generates 434 lbs-ft of torque under the hood, the Maranello delivers big. Inside, the two-door Coupe Maranello sports a sleekly-polished metal and leather interior, with auto climate control, keyless entry, power accessories, navigation, a leather-wrapped adjustable steering wheel and state-of-the-art audio. Safety features include traction control.
Read more
Read less
When shopping for a car, how important is depreciation?

Select a 2002 Ferrari 575M Maranello trim level
575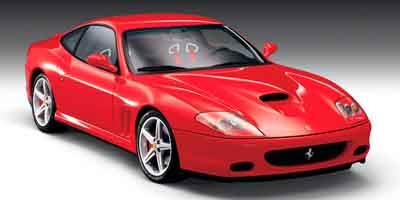 575M