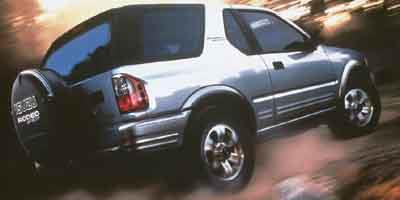 If it's cool open top driving you're after, the 2001 Isuzu Rodeo Sport stacks up. It's offered in two door Convertible and two door Hardtop body styles with either an inline 4-cylinder or a V6 engine and your choice of manual or automatic transmission and 4WD, depending on the model. Engines range from a 130 horsepower 2.2-liter to a 205 horsepower gas-powered V6. The Rodeo Sport features basic standard equipment, including air conditioning, vanity mirrors, power steering, AM/FM stereo, a rear window defogger, driver and passenger-side airbags and ABS brakes.
Select a 2001 Isuzu Rodeo Sport model/trim
Rodeo Sport-4 Cyl.
Rodeo Sport-4 Cyl.-5 Spd.