2001 Ford Mustang Values
A favorite with Ford enthusiasts for decades, the 2001 Ford Mustang remains one of the best selling sports cars in American history. It's no wonder, given the fact that the Mustang is extremely fun to drive and offers more-than-ample power under the hood. Available in Coupe and Convertible body styles, the model line-up consists of Standard, Deluxe, Premium, Bullitt and Cobra trims with engines ranging from a 193 horsepower 3.8-liter V6 to a 320 horsepower 4.6-liter V8. Inside, the Mustang comes nicely equipped with air, keyless entry and power controls.
Read more
Read less
Which aspect of the Ford Mustang do you find most appealing?

Select a 2001 Ford Mustang trim level
Mustang-V6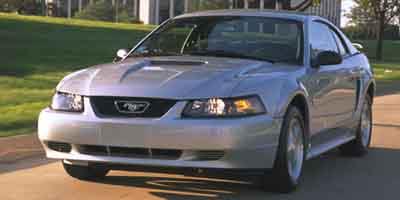 MUSTANG-V8-5 Spd./AT