2001 Ford Econoline Wagon Values
No need to take the bus when the 2001 Ford Econoline Wagon's around. This is the passenger-hauler to its sibling, the Cargo Van, and it's a serious people mover. With people hauling capabilities for up to fifteen in the extended-length versions, the Econoline Wagon is more than well-equipped when it comes to transporting passengers. Under the hood, the Econoline Wagon boasts engines ranging from a V6 in base models to a V8 in top-of-the-line models. The Econline Wagon is offered in ½-ton and 1-ton models, as E-150 and E-350 models, and comes nicely equipped.
Read more
Read less
When shopping for a car, how important is depreciation?

Select a 2001 Ford Econoline Wagon trim level
Econoline E150 Wag-V8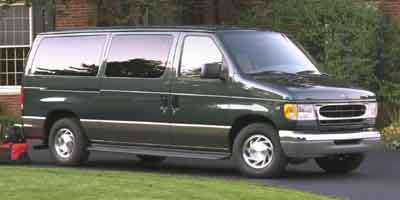 Econoline E350 Wag-V8