2001 Dodge Viper Values
The 2001 Dodge Viper is just plain cool. It boasts startling power under the hood and racy styling that makes even the most enthusiastic sports car lovers sit up and take notice, so it comes as no surprise that it earns its bragging rights of a super quick zero to 60-time honestly. The Viper is offered in two door Coupe GTS and two door Convertible RT/10 trims, with an aggressive 450 horsepower 8.0-liter V10 that generates 490 lbs.-ft of torque under the hood. Getting to open-top driving requires some manual involvement, but the Viper makes up for that with its long list of standard equipment, including air conditioning, keyless entry, cruise, ABS brakes and AM/FM/CD audio.
Read more
Read less
When shopping for a Dodge, how important is Performance?

Select a 2001 Dodge Viper trim level
Viper GTS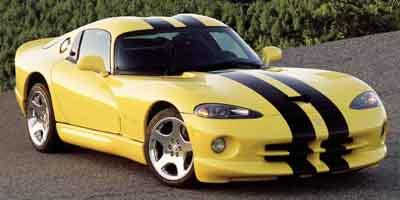 Viper RT/10