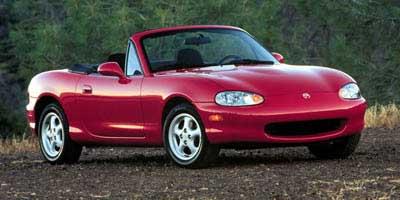 A compact two-passenger car, the 1999 Mazda MX-5 Miata has been totally redesigned. The RWD Miata utilizes a 1.8L engine which produces 140 hp however the MX-5 only weighs a little over 2,300 lbs so this helps move it more than adequately. The standard transmission is a five-speed manual while an automatic transmission is optional.
Select a used 1999 Mazda MX-5 Miata trim level
MX-5 Miata-4 Cyl.-5/6 Spd.