NADAguides Price Report
8/24/2017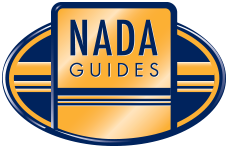 2011 Evinrude
E250DPLII
Suggested
List Price
Low
Retail
Average
Retail
Base Price
$22,395
$11,670
$13,115
TOTAL PRICE:
$22,395
$11,670
$13,115
Identification
Generic Type: Outboard
Basic Warranty: 36
Revision Status: N/A
Engine
Engine Type: V6
Cylinders: 6
Displacement (L): 3.3
Horsepower (bhp / kW): 250 / 187
Engine Stroke: 2-Stroke
Carburetion Type: Direct Fuel Injection
Fuel Type: Gas / Oil Injected
Propulsion Type: Propeller
Shaft Length Min (in): 20
Shaft Length Max (in): 20
Outboard Steering Control : Remote
Prices shown are retail consumer values and to be considered as selling prices. Trade-in values are to be determined by local dealers and are generally lower than values shown.
Suggested List – We have included manufacturer's suggested retail pricing (MSRP) to assist in the financing, insuring and appraising of vessels. The MSRP is the manufacturer's and/or distributor's highest suggested retail price in the U.S.A. when the unit was new. The MSRP is furnished by the manufacturer and/or distributor and are assumed to be correct. Unless indicated, the MSRP does not include destination charges, dealer set-up, state or local taxes, license tags or insurance.
Low Retail Value — A low retail valued outboard engine will show wear and/or defects. It may have been stored outside in the elements, been neglected and require cosmetic and/or mechanical work. This classification of engine is not in running order or is in rough running condition. Low retail engines usually are not found on a dealer's lot. Low Retail is not a trade-in value.
Average Retail Value — An average retail valued outboard engine should be in good condition with no visible damage or defects. This category of engine should be in sound running order. The buyer may need to invest in either minor cosmetic or mechanical work.
Note: Outboard Motors in exceptional condition can be worth a significantly higher value than the Average Retail Price shown.
Salt Water Note: Research indicates that boats exclusively used in salt water, which are not maintained and cleansed with fresh water, may depreciate more rapidly. This could influence the book value 10% to 15%.
© Copyright 2017 National Appraisal Guides, Inc., all rights reserved. National Appraisal Guides, Inc. is a strategic ally of J.D. Power and Associates. © J.D. Power and Associates 2017, all rights reserved.